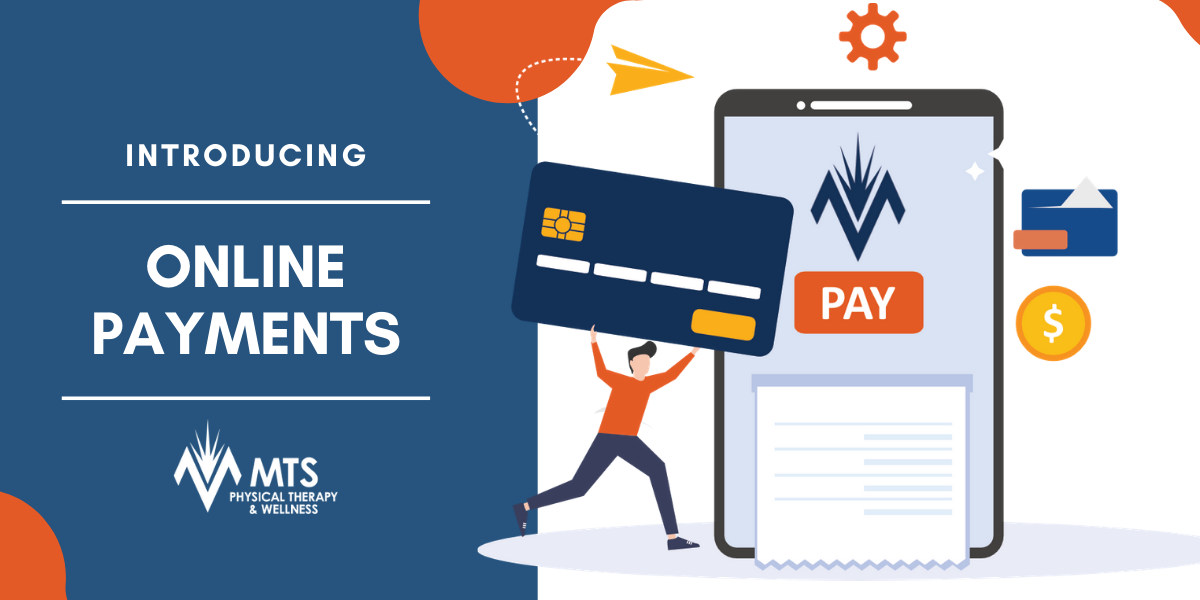 Keep reading to discover what you need to know about our online payment options as we answer some of our most frequently asked questions.
Due to the recent Coronavirus (COVID-19) quarantine and isolation protocols, MTS made many rapid changes in order to accommodate our patients and wellness members (including our Virtual Wellness program).
One of the big changes and offerings we have just released is the ability to accept online payments.
Here's a few answers to frequently asked questions about our online payment process.
How to use MTS online PAyments?
Our process is as simple as 1, 2, 3!
Visit mtsphysicaltherapy.com

Scroll down until you see the "Pay Online" button on the left side of the screen

Click the "Pay Online" button

Enter your payment information

Select "I am not a Robot" to enable the secure transaction

Press "Submit Order"
After your transaction is completed, you will receive an email confirmation.
Who is the Online Payment Option for?
Our online payment option is currently to be utilized by our physical therapy patients.
Online payments enables physical therapy patients to stay on top of their bills. This feature is not for Wellness users operating MindBody.
How long will online payments be an option?
While the online payment option is necessary for our current circumstances within the state given the isolation protocols, MTS plans to continue to offer the online payment service to our members permanently even beyond the easing of the protocols.
What information do I need to have handy when making a payment?
You will need to have your credit or debit card handy as well as your MTS statement.
Payment amount
The amount you are interest in paying.
Billing Address
The address associated with your credit/debit card.

Questions?
Contact us today with any questions regarding our online payment service!
how can I best get answers and instructions?
Please call the following number with any questions and ask for "Patient Accounts": 337-981-9182 or reach out online!
Tune In to our Podcast
Our goal is to help people on their journey toward the best self - via our podcast. The goal of our podcast is to share information that we find important and interesting as we navigate the world of therapy, business, and leadership.
Your goals are well within reach. We are here to help.
---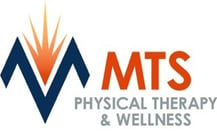 MTS offers full physical therapy services, along with all inclusive wellness and gym memberships serving the Acadiana Area. Our approach is a concept that embraces all aspects of a person's needs. We help you better understand the importance of body, mind and soul to your overall well-being.
With complete physical therapy services, relaxed settings, and supportive and encouraging staff at all locations, we will make it possible for you to get back to living LIFE again!