MARCH NEWSLETTER
spring into wellness with mts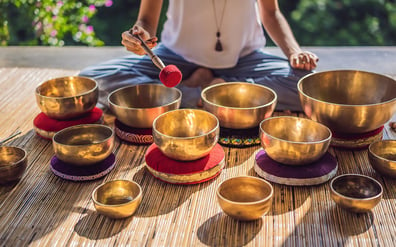 Some of our community members pledged to go alcohol free for 40 days as part of an Eat Fit Acadiana Program. For a limited time, MTS Townhouse will be offering TWO new classes!
We will be offering a sound bath class on Tuesday March 10th and Tuesday April 7th from 6:00 PM until 7:15 PM. A sound bath is used to help reduce stress, relieve anxiety, and promotes a restful night sleep. Please sign up online through Mindbody, as space is limited. All you need is a mat and an open mind.
In addition to the sound bath classes, we will also be offering MTS F.I.T classes starting Wednesday March 11th at 5:30 PM - 6:30 PM. During the hour, each class will have 2- 30 minute sessions and each class will be something different. Please sign up through Mindbody. All you need is yourself and determination to make a change!
---
Zydeco marathon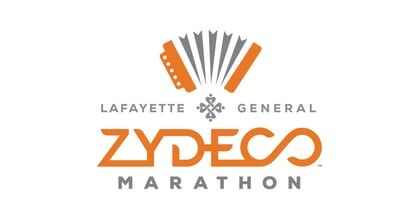 Are you participating in the Lafayette General sponsored Zydeco Marathon on March 8th, 2020? Are you a volunteer? The Zydeco raises money for the Lafayette General Foundation.
The Zydeco Marathon has more options than just a marathon. They have a 1 mile and 5K on Saturday March 7th. The half marathon and full marathon, along with relay team options for both races, are on Sunday March 8th.
Sign up and get more information here! http://zydecomarathon.com/
---
---
National nutrition month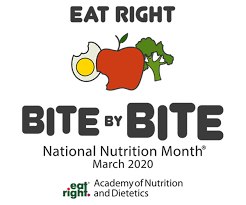 March is National Nutrition Month which is an annual campaign created by the Academy of Nutrition and Dietetics. During the month of March, the Academy invites everyone to focus on the importance of making informed food choices, developing and maintaining sound eating and physical activity habits.
Good nutrition doesn't have to be restrictive or overwhelming. Small goals & changes can have a cumulative effect, and every little bit (or bite!) of nutrition is a step in the right direction. Each week they offer a focus topic and some helpful tips to help us reach these goals and make these healthy changes.
Week 1: Eat a variety of nutritious foods every day!
Include healthful foods from all food groups
Hydrate healthfully
Learn how to read Nutrition Facts Panels
Practice portion control
Take time to enjoy your food
Week 2: Plan your meals each week!
Use a grocery list to shop for healthful foods
Be menu-savy when eating out
Choose healthy recipes to cook during the week
Enjoy healthy eating at school and at work
Plan healthy eating when traveling
Week 3: Learn skills to create tasty meals!
Keep healthy ingredients on hand
Practice proper home food safety
Share meals together as a family when possible
Reduce food waste
Try new flavors and foods
Week 4: Consult a Registered Dietitian Nutritionist (RDN)!
Ask your doctor for a referral to an RDN
Receive personalized nutrition advice to meet your goals
Find an RDN who is specializes in your specific needs
Thrive through the transformative power of food and nutrition
Kate Rountree is our dietitian at MTS, she has many years of experience and has worked with many different populations. Kate is available, by appointment only, for nutrition consultations. Please let us know if you'd be interested in meeting with Kate and we can get you set up.
---
---

construction on dulles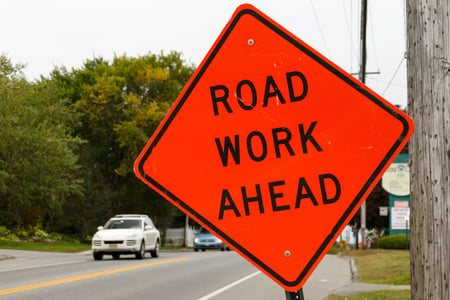 Road construction is expected to begin on Monday February 3rd, 2020 on Dulles at Westgate and Domingue. The construction will be to widen Dulles to 3 lanes from Westgate up to Ambassador Caffery.
During this time, MTS will remain open for therapy and wellness services. Detours will be posted to utilize N. Domingue Road, W. Congress and Rue de Belier.
Please keep in mind traffic may be a little heavier around these areas so give yourself a few extra minutes to get to the clinic!
---

---

Saturday Class Schedule

March 7th: 10AM Yoga @ Townhouse
March 14th: 10AM Yoga @ Dulles AND 10AM Bootcamp @ Townhouse
March 21st: 10AM Yoga @ Townhouse AND 10AM Water Aerobics @ Dulles
March 28th: 9AM Yoga @ Dulles
*Bring your family and friends! ALL of our classes are only $7/ class*
---

---

events around town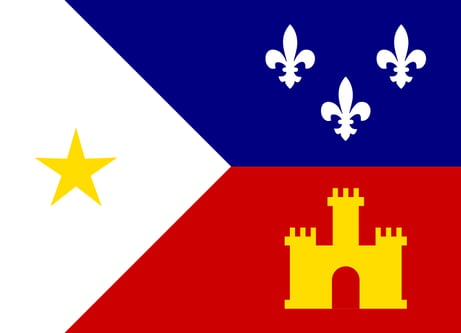 Farmer's Markets
Lafayette Farmers and Artisan Market:
Located at Moncus Park every Saturday from 8am until noon!
This market offers local fresh produce, meat, and seafood and has tons of handmade artwork!
Hub City Farmers Market:
Located in the oil center at 427 Heyman Street every Saturday starting at 8am.
Every 3rd Saturday of the month local artists join the farmers market to sell some of their amazing work!
Lafayette's historic azalea trail
Take a trolly ride around Lafayette to see all the beautiful azaleas blooming around town. On March 7th from 9 a.m.-3 p.m. with an open house at Vermillionville from 11 a.m.- 3 p.m. and March 14th from 9 a.m.- 12 p.m. (no open house this day).
Celtic bayou festival
March 13th- 14th at Warehouse 535. Enjoy a weekend of Irish fun and enjoyment!
---
---

cheesy turkey meatball skillet

Ingredients for meatballs:
- 2 TBSP skim milk, or water
- 1/3 cup seasoned breadcrumbs
- 1/3 cup grated Pecorino Romano cheese
- 2 small cloves crushed garlic, or 1 large
- 1 large egg
- 1 TBSP tomato paste
1/4 cup chopped parsley, plus more for garnish
- 1/4 TBSP kosher salt
- 1 1/2 pounds 93% ground turkey
- cooking spray
Ingredients for sauce:
- 2 cloves garlic, smashed with the side of a knife
- 28 ounce can crushed tomatoes
- kosher salt and black pepper, to taste
-1 1/2 cups shredded part-skim mozzarella cheese
- parsley or basil for garnish
Instructions
1. In a large bowl combine the milk, breadcrumbs, Romano cheese, garlic, egg, tomato paste, parsley and salt. Mix well to combine.
2. Add the turkey and mix using a fork to fully mix everything together, careful not to overwork and form into 18 meatballs.
3. Heat a large nonstick skillet over medium heat, when hot spray with oil and brown the meatballs about 5 to 6 minutes on each side. Set aside on a dish.
4. Reduce heat to medium-low, add the oil and garlic and cook until golden, about 1 to 2 minutes.
5. Add the tomatoes, salt and pepper to taste and return the meatballs to the skillet. Partially cover and simmer medium-low until cooked through, about 5 minutes.
6. Uncover, top with mozzarella cheese, cover and cook until melted, about 2 minutes. If your skillet doesn't have a cover, you can put it under the broiler 2 to 3 minutes, until melted.
---
---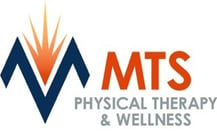 MTS offers full physical therapy services, along with all inclusive wellness and gym memberships serving the Acadiana Area. Our approach is a concept that embraces all aspects of a person's needs. We help you better understand the importance of body, mind and soul to your overall well-being.
With complete physical therapy services, relaxed settings, and supportive and encouraging staff at all locations, we will make it possible for you to get back to living LIFE again!