MTS Virtual Wellness Classes
Stay Active right from your home
MTS is dedicated to keeping you active. MTS Instructors are focused on keeping the classes going for YOU.
During this Quarantine, You need exercise more than Ever.
MTS VIRTUAL is off to a great start! MTS is keeping people active through the Quarantine!
Stay Active right from your home with some familiar faces. If you have not tried MTS virtual yet, get started today!

How to use MTS Virtual Wellness Service?
To use our our virtual wellness service follow any of the following options:
Download Our Wellness App
Continue your wellness journey with us by using our MTS Virtual Wellness app for access to many of classes in the comfort of your home.
Virtual Broadcast via Zoom MEETINGS
Sign up for our weekly emails to receive direct links for our virtual class schedule.
Using the MTS Virtual Weekly Schedule:
Using your phone, iPad or laptop simply click on any of the class links provided.
You may be prompted to download the Zoom program.
Completing this download, will allow you to view our classes.

View Our VIRTUAL Class Schedule Online
View our Virtual Class Schedule any time.
Sign up to our classes via our Mind Body platform.
Do You Have Any Questions?
If you have any questions please email us at wellness@mtspts.com or call our Townhouse location at 337-571-1200.
MTS Online Podcast
Subscribe to our Podcast channel to hear the latest on physical therapy and wellness.
---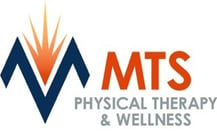 MTS offers full physical therapy services, along with all inclusive wellness and gym memberships serving the Acadiana Area. Our approach is a concept that embraces all aspects of a person's needs. We help you better understand the importance of body, mind and soul to your overall well-being.
With complete physical therapy services, relaxed settings, and supportive and encouraging staff at all locations, we will make it possible for you to get back to living LIFE again!