Inspired to bring wellness to rural Louisiana, MTS Therapy and Wellness serves both Kaplan and Breaux Bridge!
This blog, we feature teams at our Abrom Kaplan Memorial and St. Martin Hospital locations!
Meet our PHYSICAL THERAPists and ptas!
MTS at Abrom Kaplan Memorial Hospital:
Meet Monica Bass Lege

Monica was born and raised in Kaplan, where she resides with her husband and four children. In 1992, Monica graduated from LSU's School of Allied Health in New Orleans. Upon graduation, she began her career at St. Patrick Hospital in Lake Charles while completing her Athletic Training Certification. Monica brings vast experience to her patients, encompassing: leadership; long-term, acute care wound care; clinical acute care; home health; inpatient rehab; SNF/swing bed; and outpatient. Her passion is outpatient orthopedic rehabilitation.
Meet Devan Greene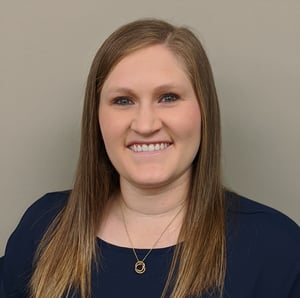 A current resident and native of Kaplan, Devan has returned home to provide physical therapy services to both Acute level and Swing Bed patients at Abrom Kaplan Memorial Hospital. Devan received her Bachelor's Degree in Biology from Louisiana College in 2012. She continued her studies at LSUHSC-Shreveport, graduating with her DPT in 2015. Upon graduating, she received the Faculty Award for Clinical Excellence. Devan began her career at LGMC.
Meet Hannah Theriot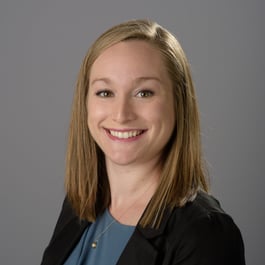 Hannah is a native of Gueydan, LA. She attended undergrad at UL-Lafayette, majoring in Kinesiology with a concentration in Exercise Science. Once completing her studies at UL-Lafayette, Hannah attended PT school at the University of Alabama-Birmingham; receiving her Doctorate of Physical Therapy in December of 2018. Upon graduating, Hannah returned home to Gueydan, LA, serving MTS - Kaplan as a Physical Therapist. She enjoys practicing in the rural community in which she was raised and is now raising her family.

MTS at St. Martin Hospital:
Meet Karen Ann Bienvenu


Karen is a graduate of Georgia State University in 1976. She is a current certified Lymphedema Therapist and Aquatic Therapist. She holds Pool certifications and has completed numerous orthopedic, manual therapy and exercise therapy training courses over the last 40 years. Karen is currently serving at the St Martin Specialty Center on the campus of St. Martin Hospital in Breaux Bridge, Louisiana providing outpatient physical therapy.
Meet Genee Latiolais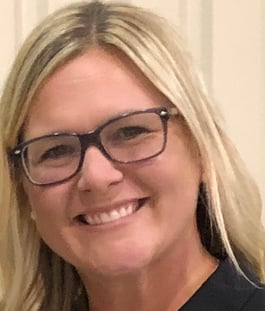 Genee is a 2003 graduate from Our Lady of the Lake College in Baton Rouge as a Physical Therapist Assistant. She has experience in hospital and home health settings focusing on balance deficits with vestibular and somatosensory issues. Genee joined the MTS family in 2017, at the St. Martin Hospital location, where she enjoys working with the elderly population and improving their overall outcome. Genee lives in Parks, La with husband Ryan and three daughters Kenedi, Charlee, and Bree.

---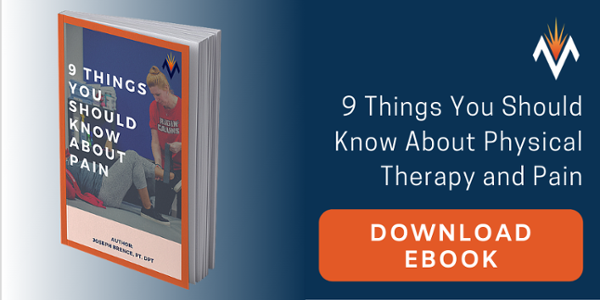 ---

MTS PHYSICAL THERAPY AND WELLNESS TREATS:
Sporting incidents
Auto accidents
Disease Processes (Arthritis, Fibromyalgia, MS, etc.)
and more!
Whatever generates your temporary setback, our experienced team promotes healing and restoration; getting you back to living life on your terms, at your fullest potential!
MTS PHYSICAL THERAPY AND WELLNESS PROVIDES:
Physical Therapy
Aquatic Therapy
Dry Needling
Pilates
Massage Therapy
Orthotics
Functional Capacity Evaluations (F.C.E.)/Work Conditioning
Nutrition Consultations
Concussion Rehabilitation
Vestibular Intervention

Our team looks forward to meeting you!
Give us a call today!

---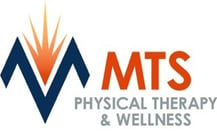 MTS offers full physical therapy services, along with all inclusive wellness and gym memberships serving the Acadiana Area. Our approach is a concept that embraces all aspects of a person's needs. We help you better understand the importance of body, mind and soul to your overall well-being.
With complete physical therapy services, relaxed settings, and supportive and encouraging staff at all locations, we will make it possible for you to get back to living LIFE again!