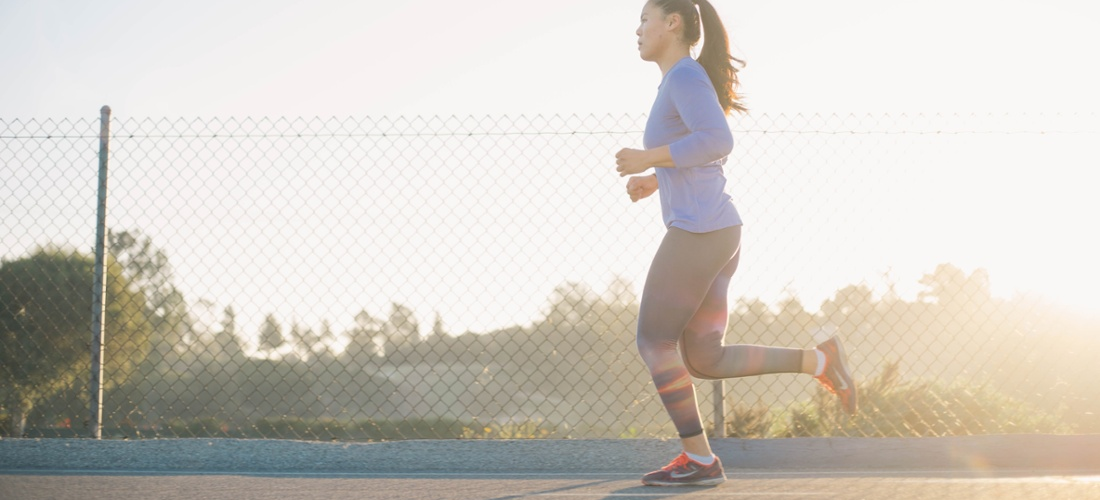 Key Points:
Carbohydrate loading is typically only necessary for endurance events lasting longer than 90 minutes. Glycogen (carbohydrate stores) in the muscles and liver will begin depleting by 90 minutes, typically not sooner.
Do not try to carbohydrate load in the day leading up to the event. This method is designed to be utilized in the week leading up to the endurance event.
Rely on whole grain, fiber options in the early part of the week, but swap out for more simple carbohydrates as you get closer to the day of the event. These will be easier for your body to absorb, thus adding a quick form of carbohydrate storage.
Monitor fat intake but keep protein moderate. Higher fat intake prior to the event may cause some GI distress which is not ideal prior to any event.
While carbohydrate loading in the week leading up to the endurance event, slowly amp up your carbohydrate intake.
3 days prior to the event is when you need to hit the carbs hard! Strive for 3-5 grams carbohydrate per pound of body weight. It's okay if protein and fat intake falls slightly in order to not overload yourself with calories.
In addition, the more carbohydrate storage, the more water absorption. So, be prepared for some weight gain leading into the event. Do not panic! This will quick be excreted through sweat and other losses during the endurance event as glycogen is used.
Strategies:
Eat carbohydrates with every meal and snack.
Include carbohydrate rich beverages, including juices, sports drinks, and sugar in coffee and tea.
Rely on fruit for snacks in addition to granola bars, toast/waffle with peanut butter, pretzels, yogurt, etc.
Eat a carbohydrate rich lunch the day before the race, not just supper. This will allow for sufficient time for absorption.
Eat a carbohydrate rich breakfast 2-3 hours before the event to allow for sufficient digestion.
48-72 Hours Prior to Event:
Breakfast Ideas:
Bagel with peanut butter and jelly + 1 c fruit + 1 8oz serving milk or juice
2 waffles with peanut butter and 1 whole banana, drizzled with honey + 1 6 oz. carton Greek yogurt
1 c Greek yogurt + ¾ c fruit + 1/4 c granola + drizzle of honey + 1 c juice
2 pancakes + syrup + 1 egg + 8 oz. milk
1 ½-2 c cereal + 1 c fruit + 8 oz. milk (in cereal) + 1 c juice
Breakfast taco with 1 large tortilla, 1 egg, sprinkling of cheese, ½ c black beans + 1 c fruit + 8 oz. milk or juice
1 ½ c plain oatmeal made with milk and drizzle of honey + 1 c fruit + 2 Tbsp. chopped nuts + 8 oz. juice
Fruit smoothie: 1 c Greek yogurt + 2 c fruit of choice + juice or milk as desired for consistency
1 c grits + 1 egg + 2 slice toast with jelly
Snack 1 Ideas:
Half of a peanut butter and jelly sandwich or turkey breast sandwich and 2 oz pretzels + 8 oz. juice, sports drink or milk
2 oz. dried fruit + 1 oz. nuts + 8 oz. juice, milk, or sweetened lemonade/tea
1 c Raisin Bran, Cheerios, Chex, or other not highly sweetened cereal + ½ banana + ¾ c low fat milk
Lunch Ideas:
Turkey breast sandwich on white hoagie bun with reduced fat cheese (if desired), light mayonnaise (if desired), mustard (if desired) and vegetables + 2 oz. pretzels + 1 small apple or pear
Salad with dried fruit, chicken or salmon, vinaigrette + cup of vegetable or minestrone soup + dinner roll
2 white pita pockets stuffed with grilled shrimp, hummus, peppers, and cucumbers + apple
Grilled chicken breast + white baking potato with pat of butter + ½ c green beans
Snack 2 Ideas:
3 oz. hummus with 2 oz. pretzels or pita chips and 1 c carrots and cucumbers
Shake made with 2 Tbsp peanut butter, 2 Tbsp. fat free chocolate syrup, 1 cup milk, and banana
1 small piece of fruit + 6 oz. carton low fat yogurt + 8 oz. sports drink
Chocolate chip granola bar + 1 banana
Supper Ideas:
Lean turkey patty on white hamburger bun + 1 cup roasted potatoes + 1 c green beans
2 soft tacos with lean beef or chicken + lettuce, onions, tomatoes + 1 cup rice mixed with salsa + baked tortilla chips and salsa
Grilled salmon filet + 6-8 oz. baked sweet potato with pat of butter + 1 c brussel sprouts
2 cups Pasta salad with shrimp or chicken, peppers, green onions, and cherry tomatoes in a olive oil based vinaigrette + 1 c sautéed spinach
2 cups warm pasta entrée with grilled shrimp, asparagus, and tomatoes + small green salad
2 cups pasta and marinara with sliced chicken breast + 1 cup broccoli and cauliflower medley
3+ Hours Prior to Event:
Breakfast (ideally 75-100g carbohydrates):
1 bagel with jelly + 1 whole banana + 1 cup fruit juice/low fat milk
Fruit smoothie- 1 c Greek yogurt + 1 banana + honey + 6 oz apple juice with English muffin topped with jelly
Clif Bar + banana + 8 oz sports drink
1-1/2 cup Rice or Corn Chex, Corn Flakes, Kix, Cheerios with 6 oz milk + banana
2 Hours to Event:
Pre-Race Snack (ideally 50 g carbohydrates):
1 Clif Bar
1 bagel
2 cups Chex, Cheerios, Kix cereal
2 bananas
To learn more about wellness and nutritional services or to schedule a nutrition consultation appointment, please call 337-981-9182 for additional details.
Author:
Kate H. Rountree, LDN, RDN
Lafayette General Health
About MTS Physical Therapy & Wellness (MTS)
MTS Physical Therapy MTS Physical Therapy & Wellness (MTS) is an independently owned physical therapy company serving the Acadiana area since 1983 with now four (4) convenient locations in Lafayette (Dulles & Townhouse), Breaux Bridge and Youngsville. Our goal at MTS is putting you back on the road to leading a better life. With complete physical therapy services, relaxed settings, and supportive and encouraging staff at all locations, we will make it possible for you to get back to living LIFE again!
If pain or restricted movement is keeping you from living life the way you would like to, physical therapy can help. Our professional, licensed physical therapists evaluate muscle, joint, nerve and connective tissue conditions and then develop a custom treatment program that will speed up your recovery and help you achieve your goals.