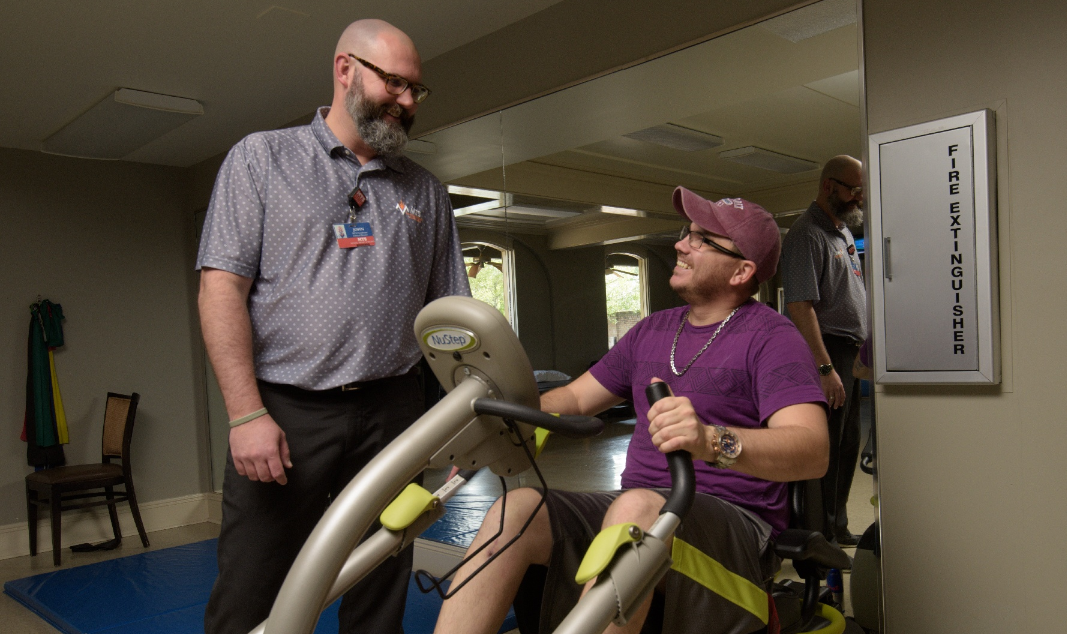 MTS Physical Therapy and Wellness treats the whole person: physically, mentally, and spiritually. This holistic approach is what John Bienvenu, DPT of our Townhouse location, calls our biggest strength. A unified goal among a diverse staff. Directed by a trusted leader. Creating wellness in our community. Keep reading to say "Hello" to our Townhouse Director, John Bienvenu!

Where WaS JOhn Bienvenu Born and Raised?
John Bienvenu was born in, and raised by, this community. Although school and early practice drew John away from Lafayette, his ultimate goal was to serve the community which raised him. John feels honored to be home; giving back to the community which gave him so much!
Before returning to Lafayette (and joining the MTS Team) in 2014, John:
What Attracted John Bienvenu to Physical Therapy?
I grew up surrounded by a great deal of family members who were in healthcare, so healthcare has always just been a natural attraction.

And then, at a young age, a very dear friend's father was a Physical Therapist.

And I was fortunate enough to spend some time in his facility in high school and early in college."
Through spending this time in a Physical Therapy facility, John glimpsed into his future joy as a Physical Therapist!

Why Does John Love Practicing Physical Therapy?
... Really love the idea of getting to be around people being active, getting to be involved in healthcare, and getting to truly interact, and just be one-on-one with patients trying to get them to full health."
My current role serving as the director of our Townhouse location gives me great joy and great pride because now I'm back, finally, in the home town right in the immediate community where I was born and raised.

I had the great blessing of getting to travel and live in a lot of different places where I had amazing experiences and learned tons of great information, but the ultimate goal was to come back and have the opportunity to serve the community that helped to raise me.

And, give back to a great number of the individuals who provided things to me as a young man. That sensation, that feeling, of getting to serve the community that raised me is a great blessing, a great joy."

John Bienvenu Encourages you to visit MTS Physical Therapy and WEllness!
Our location here at Townhouse is an amazing, friendly atmosphere. Where we take great pride in providing very attentive care. But also striving to truly make it an enjoyable experience.

Its a very family atmosphere here, where we open ourselves up, to get to know our patients, and let them know us, so that they can have comfort knowing that we will provide them great care and they can fully trust in us."

HOw Is MTS Therapy Growing?
We are constantly looking at growth to continue to serve more of the community that trusts us to provide that care.

And then also within ourselves, looking at our own education training, to always be on that front edge trying to lead and be an industry leader in the healthcare. "

What Keeps MTS Therapy STrong?
I believe MTS has an amazing strength of diversity; with a group of individuals who all have a very unified belief of holistically treating people: physically, mentally, and spiritually.

Who look to serve our patients as they best need; willing to do whatever it takes for that patient to seek what we can provide to make sure they get a full-return to health and fully get the recovery they're seeking."
---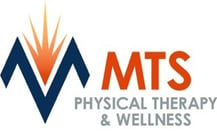 MTS offers full physical therapy services, along with all inclusive wellness and gym memberships serving the Acadiana Area. Our approach is a concept that embraces all aspects of a person's needs. We help you better understand the importance of body, mind and soul to your overall well-being.
With complete physical therapy services, relaxed settings, and supportive and encouraging staff at all locations, we will make it possible for you to get back to living LIFE again!