We are looking forward to an exciting, injury-free race weekend at the Lafayette General Zydeco Marathon. Keep reading to discover a few ways to improve your running performance while avoiding injuries during the upcoming racing season.
Whether you're prepping for a 5K or gearing up for a 13.1-miler this weekend (good luck, by the way!), take heed of these tips to get you from your bed to the start line, to the middle miles, and across the finish line successfully.
In this video, Cole Thompson, a MTS Physical Therapist, shares a few stretches and proper warm-up strategies to help prevent injuries for long distance endurance runners.
Cole describes and demonstrates several critical motions and assessments that mimic the running and walking motion to ensure your hips and spine have adequate mobility to support the impact of running, while also ensuring your leg and lower back muscles can properly elongate and fire repetitively and effectively for a successful race and for the duration of your healthy running career.
Want To Learn More?
Sign up for the race or find out more information about the Lafayette General Zydeco Marathon by clicking here.
Or learn more about MTS Physical Therapy and their dedicated approach to wellness by clicking below.
---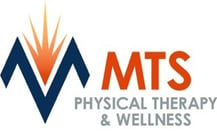 MTS offers full physical therapy services, along with all inclusive wellness and gym memberships serving the Acadiana Area. Our approach is a concept that embraces all aspects of a person's needs. We help you better understand the importance of body, mind and soul to your overall well-being.
With complete physical therapy services, relaxed settings, and supportive and encouraging staff at all locations, we will make it possible for you to get back to living LIFE again!