Coach Napier admits that he has been fortunate to coach at several great universities and under some great coaches and programs, but take a look at why he feels UL's care for the player exceeds all the others.
What does it mean to do what's best for the player?
"I compliment our administration on the things that they've done to work hard with us to improve the player experience.

And I think the healthcare/rehab, training room, nutrition, strength and conditioning, that area of our organization is an area that we put an absolutely premium on.

We believe in it.

We think it's relatively important to the player/student athlete.

And certainly, health services and the rehab process are an important part of that."
How does MTS serve the UL Athletic community individually?
"We acquire these young men, they come play for us, they become part of our team, they are from all different types of backgrounds, and they need different levels of services and attention in that area.

...I think it's important to have really good people in that area. I have been fortunate to work at some great places, for some great coaches, and organizations, and I think that one thing that stands out is that we have the absolute very best in that area.

We've been fortunate that I think it's an area on our team and in our athletic department that we're improving and a lot of that has to do with Brian and his commitment to the rehab process and the physical therapy routine in relationship to our staff."

Want to learn more?
Click below to learn more about the services of the official physical therapy provider for UL's Ragin' Cajuns Football!
---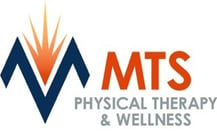 MTS offers full physical therapy services, along with all inclusive wellness and gym memberships serving the Acadiana Area. Our approach is a concept that embraces all aspects of a person's needs. We help you better understand the importance of body, mind and soul to your overall well-being.
With complete physical therapy services, relaxed settings, and supportive and encouraging staff at all locations, we will make it possible for you to get back to living LIFE again!