MTS Physical Therapy & Wellness has been sharing recipes with our wellness members through our monthly newsletter for a long time.
We decided that we should taco 'bout these amazing recipes in a video while showing you how to create them in hopes that you enjoy them as much as we do.
Our very own, Brooke Boyer, Wellness Coordinator has chosen One Pot Cheesy Turkey Taco Chili Mac for this fall season to give you an easy way to make a one pot meal.
Brooke highlights the use of healthy ingredients in hopes that this meal supplements your already healthy choices by choosing to take your wellness journey with MTS.
Here's the recipe!
Ingredients:
1.3 lbs. 93% Lean Ground Turkey
8 oz. DeLallo Gluten Free Shells (or whole wheat)
Homemade Taco Seasoning

1 1/2 tsp Garlic Powder

1 1/2 tsp Cumin

1 tsp Kosher Salt

1 1/2 tsp Chili Powder

1 1/2 tsp Paprika

1/2 tsp oregano
8 oz. Tomato Sauce
1/2 can, 8 oz. Fat-Free Refried Beans
1 medium onion, chopped
3/4 cup Part-Skim Shredded Sharp Cheddar Cheese
14.5 oz. can Pink or Red Beans, drained
10 oz. can of Rotel Tomatoes with Green Chilies

3 cloves minced Garlic

2 Tbsp. Scallions, chopped

2 Tbsp. fresh Cilantro, chopped
1 Red Bell Pepper, chopped
1 3/4 cups Water
15 oz. can Reduced Sodium Chicken Broth
Instructions:
Heat a large Dutch oven or pot with a fitted lid over medium-high heat and spray with oil, brown the turkey - breaking it up with a wooden spoon as it cooks.
When cooked through, add the chopped onions, garlic, bell pepper and homemade taco seasoning; cook 2-3 minutes.
Add the canned tomatoes, beans, tomato sauce , refried beans, chicken broth and water.
Bring to a boil, cover and simmer about 15 minutes. Adjust salt to taste.
Stir in the uncooked pasta and simmer uncovered over medium heat until al dente, about 6 minutes or according to package directions.
Remove the pot from heat and top with the shredded cheese, cover and let sit for about 2-3 minutes, until the cheese melts.
Serve immediately garnished with fresh cilantro and scallions.
Serving size: 1 generous cup, calories: 341, carbohydrates: 40g, protein: 24g, fat: 9g, sugar: 4g
Want to learn about Brooke Boyer?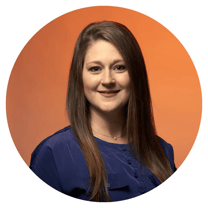 Brooke is the Wellness Coordinator at our Dulles location for MTS.
When she isn't teaching Mat Pilates or Chair Aerobics, she enjoys creating and searching for fun, easy and healthy recipes to share with our wonderful wellness members. Read more about her on our website, here.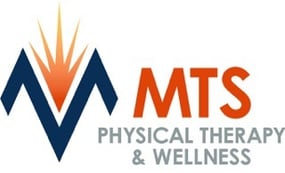 MTS offers full physical therapy services, along with all inclusive wellness and gym memberships serving the Acadiana Area. Our approach is a concept that embraces all aspects of a person's needs. We help you better understand the importance of body, mind and soul to your overall well-being.
With complete physical therapy services, relaxed settings, and supportive and encouraging staff at all locations, we will make it possible for you to get back to living LIFE again!