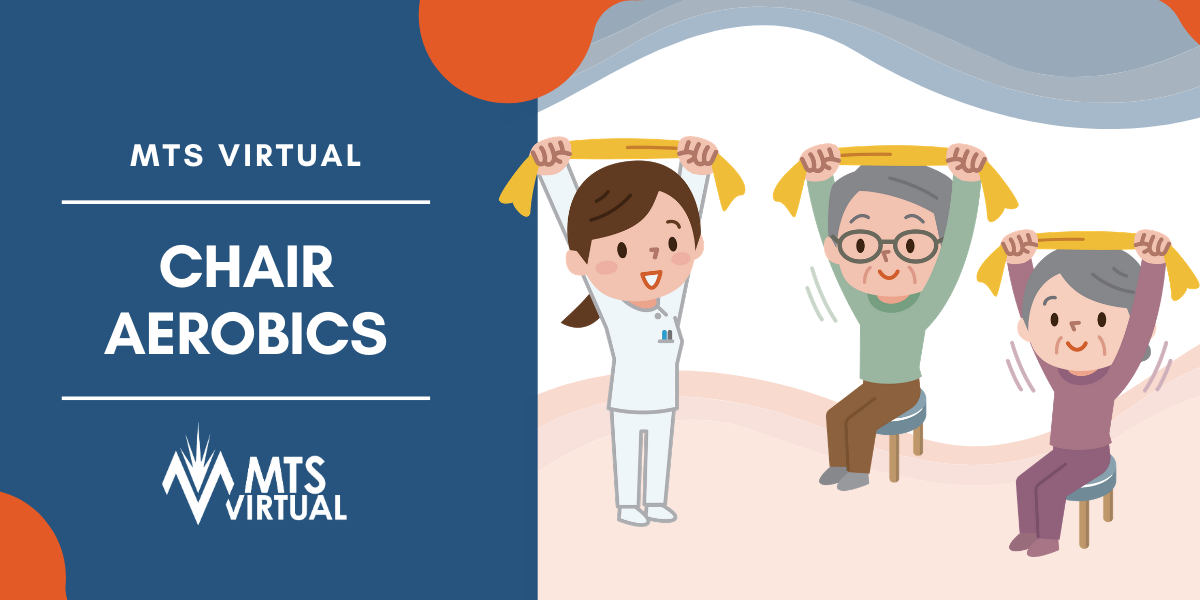 We here at MTS want to introduce you to the exercise program you do while you sit!
Sound like your cup of tea? All you need is a chair and a can do attitude!
What is CHAIR Aerobics?
Chair Aerobics is a functional aerobic workout that is done using a chair to either sit or use for balance.
Chair Aerobics is designed to be a challenging workout for everyone that will increase your heart rate, burn calories, and build strength.

The best part is that typically anyone can do it because Chair Aerobics can easily be modified.

If you can sit; you can do Chair Aerobics.
During a CHAIR aerobics class expect to:
Calorie Burn- We are moving and we will burn calories. We use multiple different movement series to strengthen our core and arms, all while sitting.

Have Fun- Laughter is part of the program.

Accelerate Heart Rate- We get our hearts working in order to increase blood flow, improve circulation and strengthen our heart pump. This is a great way to get your body properly working harder to improve cardiovascular health.

Increase Strength & Stamina - You may notice participants make comments about yard work they could not complete and after chair aerobics sessions they have the strength and stamina to finish. They can finish when last year they could barely stand the heat.

Range of Motion – As an Instructor, I have witnessed members who at the beginning are unable to raise their arms overhead and within a few months of consistency, they are able to accomplish the motion.
Who is CHAIR Aerobics for?
Traditionally, Chair Aerobics has been designed for ages 55+ and for special populations that have limited ability (i.e. expecting mothers, wheelchair clients), but it has proven to be useful to many people.
The most rewarding part of instructing Chair Aerobics are new members who join the class but are skeptical. They arrive in class believing that the movements will not benefit them.
To be able to see the progress of these people and the face of the true believers reminds me of the importance of this type of class. I have shared with all my attendees, "Even though we are sitting, we are still moving toward our best self!".
Start Chair Aerobics Class today!
My name is Brooke Boyer and I am dedicated to functional movement. I serve MTS as a Wellness Coordinator and I love being able to instruct the many people that participate in our classes. Teaching others to keep moving is my passion.
I hope you will join us for Chair Aerobics and any of our other offered classes by becoming an MTS Virtual Member.
Join today by clicking below.
DO YOU HAVE ANY QUESTIONS?
If you have any questions please email us at wellness@mtspts.com or call our Townhouse location at 337-571-1200.
MTS ONLINE PODCAST
Subscribe to our Podcast channel to hear the latest on physical therapy and wellness.
---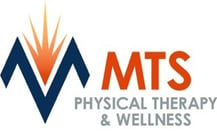 MTS offers full physical therapy services, along with all inclusive wellness and gym memberships serving the Acadiana Area. Our approach is a concept that embraces all aspects of a person's needs. We help you better understand the importance of body, mind and soul to your overall well-being.
With complete physical therapy services, relaxed settings, and supportive and encouraging staff at all locations, we will make it possible for you to get back to living LIFE again!