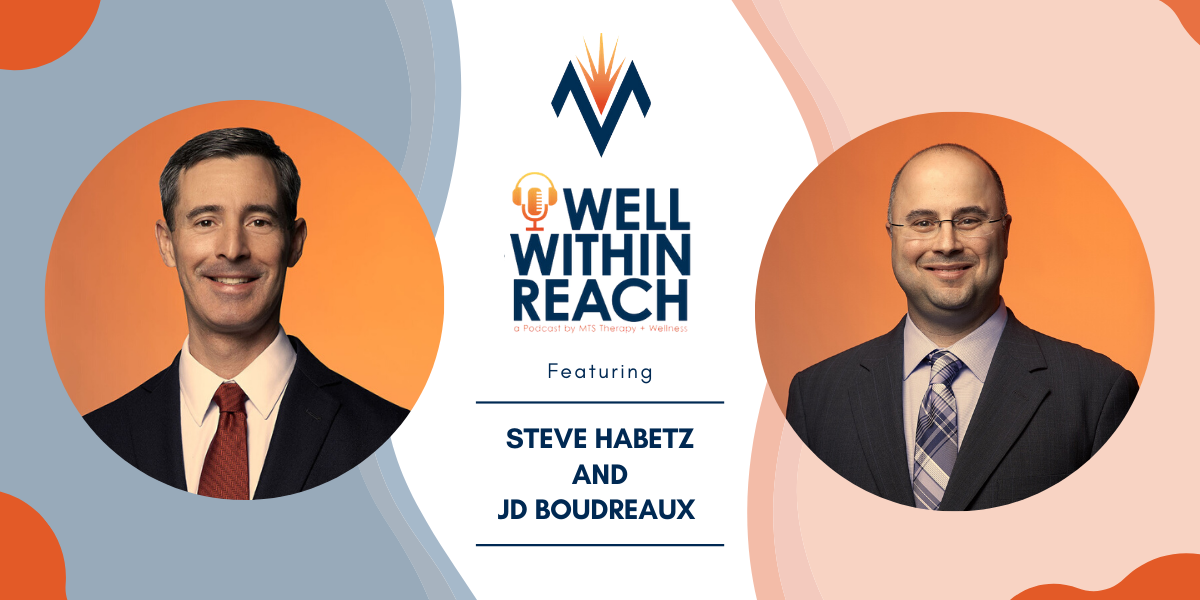 On this episode of the MTS "Well Within Reach" Podcast, JD Boudreaux speaks with Steve Habetz.
Listen into this episode to learn more about Steve's past experiences as well as his path to leadership.
Meet Steve Habetz
Steve is a graduate of Columbia University school of Physical Therapy in New York City in 1998.
After graduation, he began his therapy career working with pediatric patients at Texas Children's Hospital in Houston, TX.
Wanting to gain a better understanding of the full scope of healthcare, Steve returned to school and completed a Master's of Healthcare Administration in 2006. Ultimately, the desire to be near family and friends lured him back home to Lafayette in 2008.
Steve has a vast experience working with patients from all age ranges and in all care settings. He has also held various leadership positions in acute care hospitals. He is currently serving as the Clinical Director of Abrom-Kaplan Memorial Hospital-based therapy for MTS.
How Can You Listen To The Podcast?
The podcast can be downloaded or followed through the following mediums:
1- BuzzSprout
2- Spotify
3- iTunes
Want To Learn More?
liked this episode? let us know!
Share it with a friend and leave a review on iTunes or wherever you listen. While you're there, be sure to click that subscribe button so you get notified as future episodes are released.
Remember Your Best Self is WELL WITHIN REACH and so is our next episode.
MTS' Mission And Purpose To Serve
MTS Therapy and Wellness is an independent locally-owned physical, occupational and speech therapy company with a home base in Lafayette, Louisiana since 1983.
The company was started by maverick physical therapist (for their time) who had a desire to treat patients from a holistic perspective.
Fast forward thirty years and the company is now led by a group of individuals who are bonded together by their same idea from thirty years ago…treating people wholly.
mind, body and spirit
We share a common desire to treat our clients and our team through mind, body and spirit.
Our tribe of professionals have come together to form a perfect storm of therapy know how and personal growth cravings.
As a rapidly growing company we are always looking to expand our footprint and our tribe.
looking for more information about MTS?
If you are looking for more information about our company, please visit mtspts.com.
You can find all our career opportunities on our website under the Careers Tab.
Please reach out to us at podcast@mtspts.com with content ideas for our podcasts or feedback of any kind.
---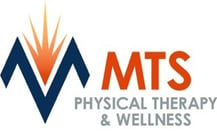 MTS offers full physical therapy services, along with all inclusive wellness and gym memberships serving the Acadiana Area. Our approach is a concept that embraces all aspects of a person's needs. We help you better understand the importance of body, mind and soul to your overall well-being.
With complete physical therapy services, relaxed settings, and supportive and encouraging staff at all locations, we will make it possible for you to get back to living LIFE again!