At MTS, our culture lives and breathes Health and Wellness. And there is no exception for our leaders and administration. Brian Soignier walks the walk by exhibiting what living and leading well looks like.
Keep reading and see how Brian also talks the talk!
What Drove Your Decision To Become a Physical Therapist?
I was a student athlete at ULL in college and I spent a lot of time on field, in the training room and a lot of time around sports medicine professionals and became attracted to physical therapy.

After I suffered a significant injury, I was surrounded by some really neat physical therapists and that definitely affirmed the path that I wanted to take as a professional."

The combination of training, conditioning, healing, and bringing someone back to something that they once took for granted, and was taken away from them is what pulled me into this profession.

What Do You Love Most About Working With People?
What I really love about working with people is the one on one interactions, the develop of relationships, truly getting to know everything about them from the standpoint of how they think and how they feel, then walking with them back to the things that they need to get back to for life is what really drives me.

What Is The Mission That Drives MTS?
It is our mission to make sure that you have the best in class care that is available through therapy and wellness.

That includes all the applications of the sciences that are out there: understanding sleep, understanding nutrition, understanding biomechanics, orthopedics, physiology, and the neuro components.

All of these many areas that are now isolated specialties, are taken in and combined to become the product that we administer to our patients.
Tune In to our Podcast
Our goal is to help people on their journey toward the best self - via our podcast. The goal of our podcast is to share information that we find important and interesting as we navigate the world of therapy, business, and leadership.
Your goals are well within reach. We are here to help.
---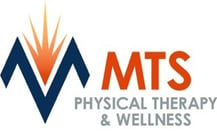 MTS offers full physical therapy services, along with all inclusive wellness and gym memberships serving the Acadiana Area. Our approach is a concept that embraces all aspects of a person's needs. We help you better understand the importance of body, mind and soul to your overall well-being.
With complete physical therapy services, relaxed settings, and supportive and encouraging staff at all locations, we will make it possible for you to get back to living LIFE again!