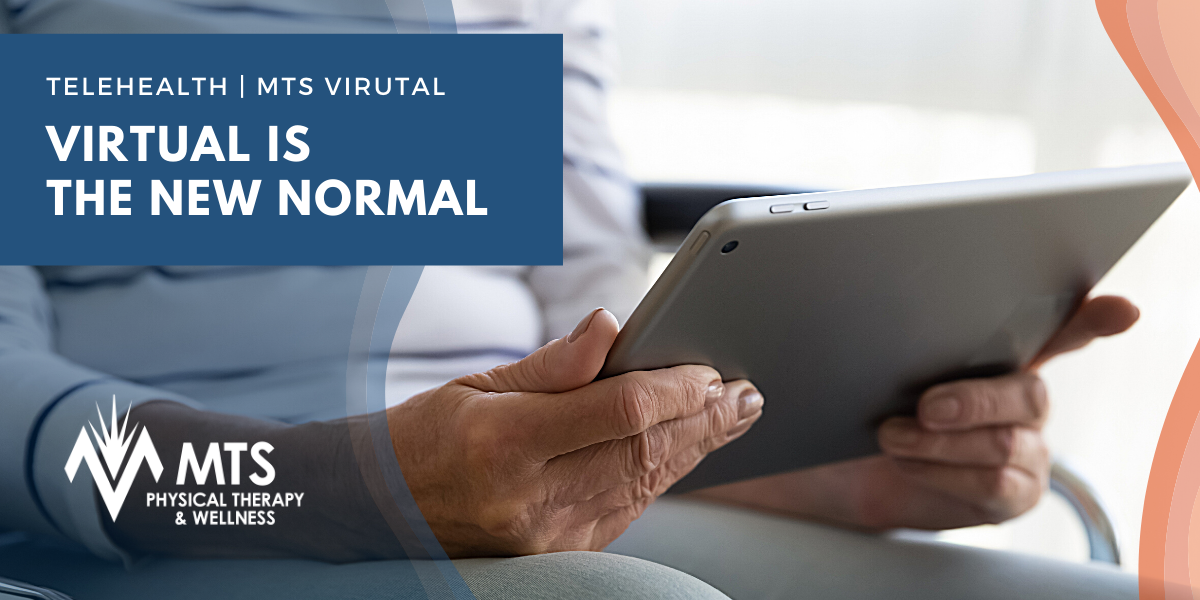 The COVID-19 pandemic has forced digital health platforms into a completely new normal. Telehealth adoption is at an all time high both to patients and providers in a new "stay at home" environment.
MTS Physical Therapy & Wellness has adopted virtual methods, including Telehealth and MTS Virtual, as an option for remote care. Let's dive in into the details of our latest virtual service offerings.
MTS Telehealth
A recent report by PricewaterhouseCoopers (PwC) Health Research Insights (HRI) seems to prove that out. Among the patients surveyed who used telehealth for the first time during the pandemic, 88 percent said they would use it again.
MTS Telehealth is our safe alternative to in-clinic visits to keep an open line of communication with our patients ensuring they receive the care they deserve, anywhere. Telehealth is an option for patients unable to leave their home regardless of the current pandemic.
What Equipment do I need to use MTS Telehealth?
Most patients already own the technology to complete a virtual visit. All that is needed is either a smartphone, a tablet, or a computer.
We are here to assist our patients with accessing for our platform prior to their visit to ensure a smooth experience during the virtual visit.
What can you expect From MTS Telehealth?
Now with most doctors and therapists utilizing telehealth and remote visits, many patients are wondering what they can expect during these types of visits.
Patients receive quality care from the comfort of their home while practicing social distancing efforts during this unprecedented time
This care will continue to be a personalized version of care based upon each patient's individualized needs.



MTS Virtual Wellness
Stay active right from your home. MTS is dedicated to keeping you active.
MTS Instructors are focused on keeping the classes going for you.
DURING THIS QUARANTINE, YOU NEED EXERCISE MORE THAN EVER.
MTS Virtual Wellness is off to a great start! MTS is keeping people active through the Quarantine! Stay Active right from your home with some familiar faces. If you have not tried MTS Virtual Wellness classes yet, get started today!
HOW TO USE MTS VIRTUAL WELLNESS SERVICE?
Continue your wellness journey with us by using our MTS Virtual Wellness app for access to many of classes in the comfort of your home.
Download the MTS App today to plan and schedule your classes!
From this mobile App you can view class schedules, sign-up for classes, view ongoing promotions, as well as view the studio's location and contact information.
You can also click through to our social pages! Optimize your time and maximize the convenience of signing up for classes from your device!
DO YOU HAVE ANY QUESTIONS?
If you have any questions please email us at wellness@mtspts.com or call our Townhouse location at 337-571-1200.
---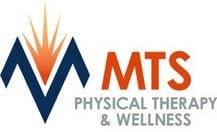 MTS offers full physical therapy services, along with all inclusive wellness and gym memberships serving the Acadiana Area. Our approach is a concept that embraces all aspects of a person's needs. We help you better understand the importance of body, mind and soul to your overall well-being.
With complete physical therapy services, relaxed settings, and supportive and encouraging staff at all locations, we will make it possible for you to get back to living LIFE again!