During the COVID-19 pandemic, a lot has changed in regard to healthcare.
Now with most doctors and therapists utilizing telehealth and remote visits, many patients are wondering what they can expect during these types of visits.
In this video, our local Physical Therapist, Sara Prejean, describes what Telehealth is and what patients can expect when utilizing it in the future.
What is Telehealth?
Telehealth is defined as an asynchronous text or video exchange or a synchronous audio or video appointment between a licensed provider and a patient through a HIPAA compliant software.
This is a way for patients to receive quality care from the comfort of their home while practicing social distancing efforts during this unprecedented time.
It is important to note that Telehealth is not a "type" of physical therapy, but is simply the delivery method of care.
This care will continue to be a personalized version of care based upon each patient's individualized needs. We are excited to be able to offer this type of visit for many reasons!
Telehealth is a safe alternative to in-clinic visits and a way for us to keep an open line of communication with our patients ensuring they receive the care they deserve from the comfort of their own home.
What Are Some Common Myths Around Telehealth?
Myth #1 - Telehealth is too hard
Most patients already own the technology to complete a virtual visit. All that is needed is either a smart phone, a tablet or a computer. We as providers are embracing this change and communicating in different forms.
Preparation is key, which is why we are here to assist our patients with registering for our platform prior to their visit to ensure a smooth experience during the virtual visit.
We are happy to walk you through this over the phone and have a video to show you what your virtual visit as a patient will look like.
Myth #2 - Virtual Visits Are Not The Same As In Person Visits
Although this statement is fundamentally true, we have found that our clinicians continue to offer individualized care to each patient based on their specific needs.
Similar to each change or challenge in life, we have to be willing to step outside of our comfort zones to try something new.
Telehealth is an opportunity to communicate and advance your current plan of care.
Remember, in the absence of effective communication and individualized care, your progress may be slowed or halted.
Myth #3 - Telehealth Is Temporary And Will Fade Away After COVID-19
We as providers have had this type of visit on our radar for some time.
Like with most things new, providers, health systems and payors were slow to embrace this change over the past few years with barriers revolving around access and insurance approval.
COVID-19 has expedited the delivery of this excellent method of care and we anticipate this being a method of service we can offer even once the pandemic is over which highlights patient convenience throughout their episode of care.
Telehealth is also an option for patients unable to leave their home regardless of the current pandemic.
Want To Learn More?
We are excited to reach an entire patient population that we have previously not been able to serve.
If Telehealth or virtual visits are something that you are interested in, please do not hesitate to reach out to any of our clinics.
We, at MTS, are here to serve you and assist you in becoming the finest version of your best self.
Tune In to our Podcast
Our goal is to help people on their journey toward the best self. The goal of our podcast is to share information that we find important and interesting as we navigate the world of therapy, business, and leadership.
Your goals are well within reach. We are here to help.
---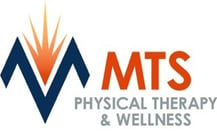 MTS offers full physical therapy services, along with all inclusive wellness and gym memberships serving the Acadiana Area. Our approach is a concept that embraces all aspects of a person's needs. We help you better understand the importance of body, mind and soul to your overall well-being.
With complete physical therapy services, relaxed settings, and supportive and encouraging staff at all locations, we will make it possible for you to get back to living LIFE again!