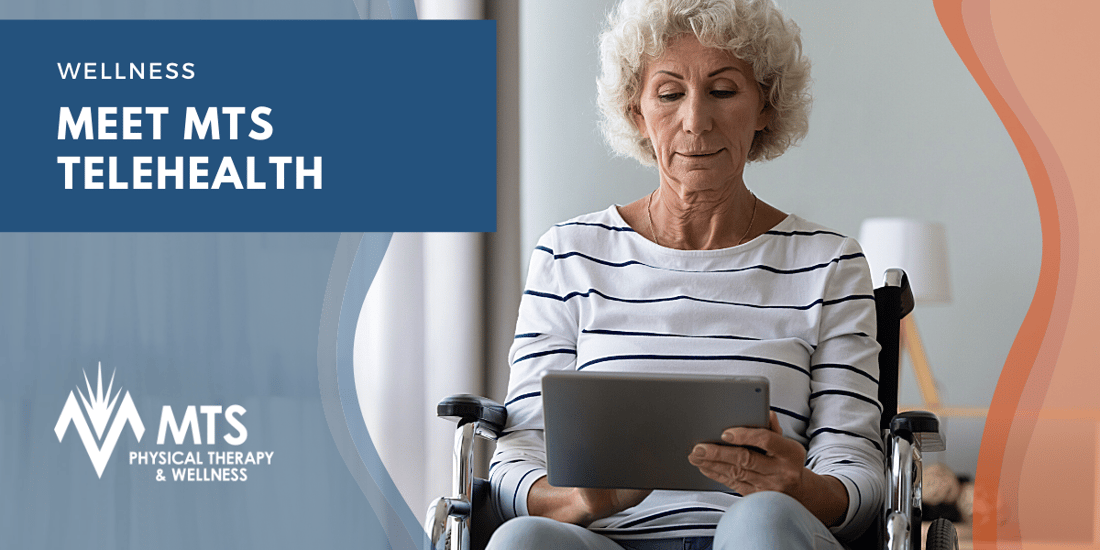 The COVID-19 pandemic has forced digital health platforms into a completely new normal. With its rapid adoption driven by the pandemic, and the convenience it provides patients, Telehealth is becoming the "new normal" and is here to stay.
Learn more about MTS Telehealth, our solution offering virtual visits to patients who want to receive our services from the safety of their home.
Telehealth is the new normal
Throughout the COVID-19 pandemic, telehealth has gained recognition as an effective and sustainable solution for slowing the spread of the virus. Telehealth enables communication through virtual channels, protecting the public and the medical staff on the frontlines; bridging the gaps between patients, physicians, and health systems.
A recent report by PricewaterhouseCoopers (PwC) Health Research Insights (HRI) seems to prove that telehealth seems to be the new norm. Among the patients surveyed who used telehealth for the first time during the pandemic, 88 percent said they would use it again.
Similarly, the Centers for Disease Control and Prevention (CDC) recommends the use of telehealth solutions for non-urgent communication to reduce facing overcrowded facilities, and the World Health Organization (WHO), has called telemedicine an essential service in their "Strengthening the health system response to COVID-19" policy.


What is MTS Telehealth?
MTS Telehealth is our safe alternative to in-clinic visits to keep an open line of communication with our patients ensuring they receive the care they deserve, anywhere, during the current pandemic.
WHAT EQUIPMENT DO I NEED TO USE MTS TELEHEALTH?
Most patients already own the technology to complete a virtual visit. All that is needed is either a smartphone, a tablet, or a computer.
We are here to assist our patients with accessing for our platform prior to their visit to ensure a smooth experience during the virtual visit.
WHAT CAN YOU EXPECT FROM MTS TELEHEALTH?
Now with most doctors and therapists utilizing telehealth and remote visits, you may be wondering to expect during these types of visits.
Patients receive quality care from the comfort of their home while practicing social distancing efforts during this unprecedented time
This care will continue to be a personalized version of care based upon each patient's individualized needs.

Telehealth is not a "type" of physical therapy, but is simply the delivery method of care.

How Do I access MTS Telehealth?
Using the MTS Telehealth services is as easy as a pie - with the help of our current platforms we can continue to offer assistance, remotely.
What is the Doxy.me platform?
The Doxy.me is a simple and convenient virtual healthcare platform.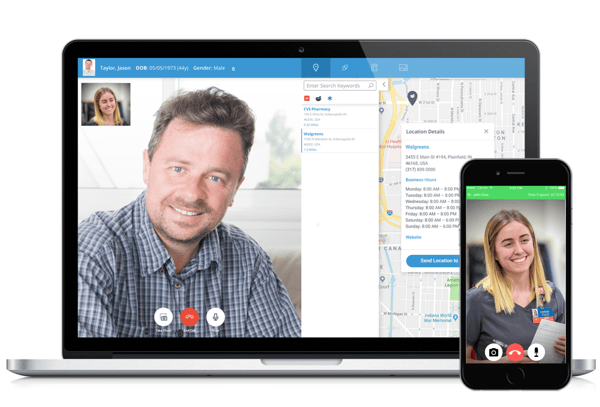 Unique Features
Doxy.me sends a text message to your smartphone or tablet with a link to access the meetings. See your health care provider from anywhere, just click their personalized room link to join them for a video call.

With Doxy.me there is no need to download software or create an account. Just use a browser on a computer or device with a camera and microphone.

With Doxy.me all data is encrypted, your sessions are anonymous, and none of your information is stored. The platform adheres to HIPAA, PIPEDA, and GDPR data privacy requirements.
What is the Health Anywhere App?
Health Anywhere is Louisiana's Virtual Care app, that supports virtual visits. Health Anywhere brings the health provider to you.
Enjoy safe, convenient access to providers, prescriptions and professional advice — all delivered straight to the palm of your hand. With a single tap, you can connect to quality care from home, work or anywhere in between.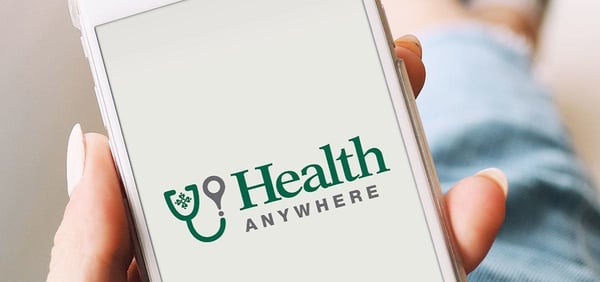 Unique Features
Patients can download the Health Anywhere App to use to communicate with their therapist.

The Health Anywhere App can be downloaded at the Apple Store and Google Play Store, under Health Anywhere.




If you're a previous or current MTS and/or Lafayette General Health patient, you don't have to transfer or update records. Your information will sync seamlessly for your provider while using the app in Louisiana.


Health Anywhere App also supports text message notifications; the app sends a text message to your smartphone or tablet with a link to access the meeting platforms. See your health care provider from anywhere, just click their personalized room link to join them for a video call.
How to register for the Health Anywhere App?
1. Get the App
Find Health Anywhere in the app store and download to your device.
2. Get Registered
Open the app and enter all required information. Once complete, your account is active!
Health Anywhere App also supports text message notifications; the app sends a text message to your smartphone or tablet with a link to access the visit.
3. Get Better
Simply select a provider and start a visit. You'll then be connected via video chat.



How Does MTS Telehealth work?
MTS is dedicated to providing safe, affordable and effective services to all of our patients. We are proud to offer telehealth virtual treatment options where patients can connect with a trusted expert through a secure online video chat.
Here's are some steps on how the process works:
1- Schedule a visit
You can schedule a Telehealth visit with our Front office staff by calling our offices.
During this call, we are happy to run through a demo call (or technical run-through) to ensure you can get comfortable in connecting virtually and using our platforms.
2- Connect with our Physical Therapist
After scheduling a Telehealth session, you can expect a Physical Therapist to connect with you. Our Physical Therapist may connect with you via a phone or computer.


GET STARTED with MTS Telehealth TODAY!
We are happy to walk you through this over the phone and have a video to show you what your virtual visit as a patient will look like.
---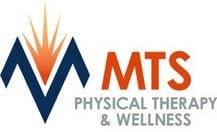 MTS offers full physical therapy services, along with all inclusive wellness and gym memberships serving the Acadiana Area. Our approach is a concept that embraces all aspects of a person's needs. We help you better understand the importance of body, mind and soul to your overall well-being.
With complete physical therapy services, relaxed settings, and supportive and encouraging staff at all locations, we will make it possible for you to get back to living LIFE again!