As part of the company's mission, MTS always strives to enhance the patient's experience while achieving exceptional outcomes. MTS has recently partnered with Keet Health, Inc. to implement patient engagement tools and track clinical outcomes to meet these objectives.
Behind the scenes of the care provided in our clinics, our physical therapists spearheaded a campaign that involved all clinical, clerical and support staff members to learn about and use KEET Outcome Measures. These tools allow for comparison of our care to other physical therapists across the country.
Insurance companies are beginning to use these measures to identify physical therapists in your community that provide high quality care. This new territory allowed for our team to learn a significant amount of information about our care and about our patient's progress throughout their episode of care with us.
MTS has voluntarily participated in MIPS for the 2019 reporting year. MTS has taken on this challenge with enthusiasm just as we have with adapting to telehealth and finding new and innovative ways to better care for patients and wellness members.
What has mts accomplished?
We've worked hard throughout 2019, and continue to work hard today, to create the best outcomes in therapy possible for all of our patients. We've thankfully closed out the 2019 performance year with great outcomes.
We are grateful to be partnered with Keet Health that has measured, recorded and reported our Outcome Measure Performance to the Centers for Medicare & Medicaid Services (CMS) to compare our outcomes at MTS to other physical therapists across the nation.
MTS has exceed the performance threshold for the Merit-based Incentive Payment System (MIPS). After our second MIPS performance year, Medicare will post provider MIPS scores on their website, using the same 5-star rating system currently used for hospitals and post-acute facilities. Since MTS has participated in MIPS for the 2019 reporting year, we will be the first rehab providers to have their ratings published starting in 2021.
We've received great news recently and are privileged to receive the following distinction from Keet Health. Our team of physical therapists have been recognized as 2019 Medicare Clinical Quality Exceptional Performers by Keet Health.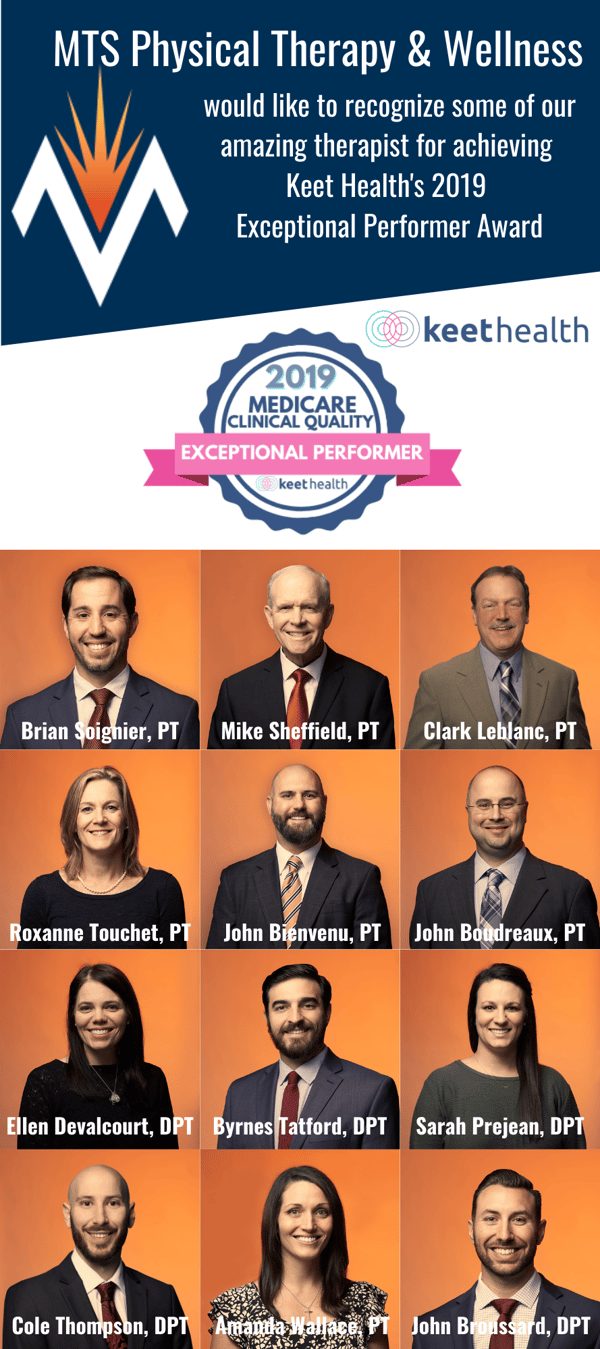 You may ask, what does this mean?
It means our physical therapists provide care that creates measurable differences in performance, which leads to best health for our patients.
Please take a moment to notice these faces that have worked very hard over 2019 to become part of this elite group of physical therapists.
Want to receive care from one of these Physical therapist?
Please visit our website for further information or call us at a clinic location today!
We are here to care for you and as always, we are ready to perform and help you achieve your best self.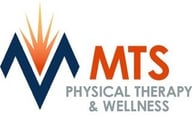 MTS offers full physical therapy services, along with all inclusive wellness and gym memberships serving the Acadiana Area. Our approach is a concept that embraces all aspects of a person's needs. We help you better understand the importance of body, mind and soul to your overall well-being.
With complete physical therapy services, relaxed settings, and supportive and encouraging staff at all locations, we will make it possible for you to get back to living LIFE again!